Our Associates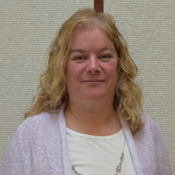 Patty Atchley
Title: Office Manager at One to One Financial Advisors
Email: patchley@onetoonefa.com
Location: Indianapolis, IN
Patricia Atchley is the Office Manager for One to One Financial Advisors. She also supports the advisors with daily processing of business and assists clients with their questions and concerns regarding their accounts.
Prior to joining One to One Financial Advisors, Patty was a Regional Assistant at MetLife. Before this role, she as an Office Assistant for ISTA/MetLife detached office.
Patty received her Life and Health License in 2011.
In her free time, she enjoys travelling to Disney and spending time with family and friends. Patty and her husband, Jeffrey, have been married for 33 years. In addition to their children, and one grandchild, they have two Golden Retrievers, Max and Penelope.