Our Associates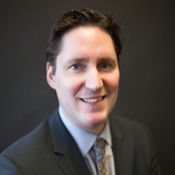 Patrick Murray
Title: Partner
Email: patrickmurray@financialguide.com
Location: Indianapolis, IN
Patrick Murray is a Financial Advisor with WestPoint Financial Group, a statewide firm and a general agency of Massachusetts Mutual Life Insurance Company (MassMutual).
Patrick Murray grew up in Canada, and attended Michigan State University on a hockey scholarship. After graduating with a Bachelor of Science degree in Communications, Patrick went on to establish a professional hockey career. He spent time with the Philadelphia Flyers and ended his eight year career playing in Germany.
When Patrick retired, he went back to his alma mater and earned his MBA in Finance where he studied the financial services industry. He and his family moved to Carmel, Indiana in 2000 where Patrick began his career as a Financial Representative.
Patrick Murray is a parishioner of Our Lady of Mt. Carmel church and an active member of several committees and Catholic Business Professional groups. He is also a Member of the National Association of Insurance and Financial Advisors. In addition, Patrick is a member of the NHL Alumni group.
In his spare time, Patrick enjoys hockey, golf and most of all, spending time with his family, including wife Kimberly and children Elizabeth, Claire, Jacob, Andrew, Jeanette and Edward.
Patrick Murray is a registered representative of and offers securities and investment advisory services through MML Investors Services, LLC, Member SIPC Supervisory office 900 East 96th Street, Suite 300 Indianapolis, IN 46240 Phone (317) 469-9999. WestPoint Financial Group is not a subsidiary or affiliate of MML Investors Services, LLC or its affiliated companies.