December "Lights Up, Sound Down" Movie-Peoria
Saturday, December 9, 2017
Time: 10:00 am - 12:00 pm
Location
Willow Knolls 14
4100 W Willow Knolls Dr
Peoria, Illinois 61615
---
Tickets:
Details:
WestPoint Financial Group is proud to once again be offering an opportunity for parents to take their children with special needs to a sensory friendly movie in Indianapolis.
"Lights Up Sound Down" gives families with children who have special needs the opportunity to enjoy their favorite movies in a comfortable, sensory-friendly setting with the lights turned up and the volume down in the auditorium.
The next movie time is at 10:00 am on the following date: Saturday, December 9, 2017. Movie showing will be: Coco
If you have any questions, please contact Lauren Fox at 317-469-9999.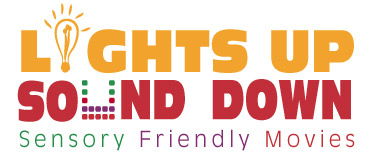 ***Please Note: We offer these movies to families with children that have special needs. Free tickets are only available to families that have their special needs child with them.***