Our Associates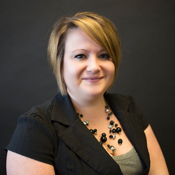 Nicole Kruger
Title: New Business Coordinator
Email: nkruger@financialguide.com
Location: Indianapolis, IN
Nicole joined the WPGF team in July of 2014 as a New Business Coordinator. Nicole was born in Northern Indiana and now resides in the town of Carmel. Prior to joining WestPoint she worked as a nanny for four years. Previous to that she was an early childhood teacher for five years. In Nicole's spare time she enjoys reading, painting, fishing, camping, hiking and shopping.
Where did you go on your last vacation: Fishing on Kentucky Lake for a week.
Where do you want to go next: California or Florida
What is the last movie you saw: Belle
Favorite TV Shows: Self-acclaimed reality show junkie!
Favorite food or restaurant: Sushi or Mexican food.
Favorite candy: Snickers or 100 Grand
Favorite cookie: Oatmeal butterscotch
What is the most important part of a sandwich: Condiments/toppings
Favorite sport: Football – GO HORSE!
Favorite drink: Apple cider
Favorite kind of music/song: Country music is my favorite, but I can listen to about anything depending on my mood.
Most recent music download: Lea Michelle's new CD
What place would you like to visit: Greece
Name three things you always have in your refrigerator: Sour cream, wine, lunch meat.