Our Associates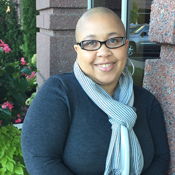 Michelle McCullough
Title: Executive Assistant to Scott Eckart
Email: michellemccullough@financialguide.com
Location: Indianapolis, IN
Michelle McCullough is the Executive Assistant to Scott Eckart.
Michelle studied Business Management at International Business College. Prior to joining WestPoint Financial Group, she was an Accounting Specialist at Buckingham Properties and Trimedx, as well as an Owner and Certified Tax Preparer at Affordable Taxes Services.
Michelle currently resides in Indianapolis. She has two wonderful children, Edwin and Jade, and is currently engaged to Donald, who was her first boyfriend in 7th grade. In her free time, Michelle loves traveling, cooking, reading, shopping, and spending time with her family.