Our Associates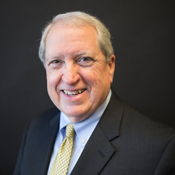 Michael Terry
Title: Agency Supervisory Officer
Email: materry@financialguide.com
Location: Indianapolis, IN
Mike, or as some of us call him, "Mr. T", is our Supervisory Officer. He has been with WestPoint in that position since 2007, but has been affiliated with MassMutual since 1998. He and his wife Nancy live just north ofIndianapolis in Noblesville with their Schnauzer, Joey. They are very proud grandparents and on occasion the grandkids come to the office and we are lucky enough to enjoy them too. Mr. T enjoys woodworking, fishing, golf, making the most delicious pancakes and mashed potatoes and has recently taken up learning how to play the guitar. Maybe he should talk to Hutch about being in the WestPoint band?
Favorite Candy: Snickers
Favorite Cookie: Oatmeal
Most Important Part of a Sandwich: The meat
Three Things Always in Refrigerator: Milk, OJ, eggs
Mike Terry is a registered representative of and offers securities, investment advisory services & financial planning services through MML Investors Services, LLC. Member SIPC, www.sipc.org Supervisory office 900 East 96th Street, Suite 300 Indianapolis, IN 46240 Phone (317)469-9999.