Our Associates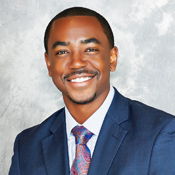 Michael Arnold
Title: Agency Employee Benefits Specialist
Email: michaelarnold2@financialguide.com
Location: Greenwood, IN
Michael Arnold is the Agency Employee Benefits Specialist for WestPoint Financial Group. He provides objective and customized insurance strategies to help meet the financial needs of his clients.
Michael is a graduate of the University of Southern Indiana. He received a Bachelor of Arts in Physical Education.
Prior to joining WestPoint Financial Group, Michael held various Sales Coordinator positions with Aflac.
In his free time, Michael enjoys spending time with his wife, Mahbon, and children, Mina, Tristan and Taye. He also enjoys playing and coaching basketball and going to the movies.
Michael Arnold is an insurance representative of Massachusetts Mutual Life Insurance Company (MassMutual). Supervisory office 900 East 96th Street, Suite 300 Indianapolis, IN 46240 Phone (317)469-9999. WestPoint Financial Group is not a subsidiary or affiliate of Massachusetts Mutual Life Insurance Company or its affiliated companies.