Our Associates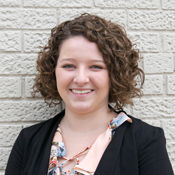 Megan Presley
Title: Recruiter & Director of Marketing for Micah LeMoine
Email: mwhitford@financialguide.com
Location: Peoria, IL
Megan Presley is a Campus Recruiter for WestPoint Financial Group in Peoria, IL, as well as the Director of Marketing for Micah LeMoine.
Megan is a graduate of Bradley University. She received a Bachelor of Arts in Public Relations and Communications.
Prior to joining WestPoint Financial Group, Megan worked as the Director of Marketing and Client Relations/Sales Execution Team Member for Northwestern Mutual.
In her free time, Megan enjoys spending time with her husband, Ethan, and their dogs. She also enjoys photography, graphic design, singing and tackling do-it-yourself projects.