Our Associates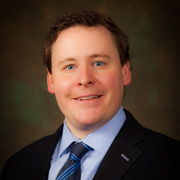 Matt Milburn
Title: Partner, Annuity Specialist
Email: mmilburn@financialguide.com
Location: Peoria, IL
Matt Milburn is a Sales Partner with WestPoint Financial Group. WestPoint Financial Group is a statewide firm with 28,092 policyholders* and clients and servicing $2.2 billion** in assets. Matt offers his clients comprehensive planning and wealth management services. Matt is also the Retirement Income Specialist for WestPoint Financial Group.
A native of Greencastle, Indiana, Matt graduated from Greencastle High School. Matt is also a graduate from Ball State University. He holds a Bachelor of Science degree in Corporate Finance.
In his free time, Matt enjoys watching movies, cheering on his Indianapolis Colts and spending time with his wife. Matt and his wife Rachael reside in Peoria, Illinois.
Matt Milburn is a registered representative of and offers securities, investment advisory services & financial planning services through MML Investors Services, LLC Member SIPC www.sipc.org Supervisory office 401 S.W. Water Street, Peoria, IL, 61602, Phone (309)673-3839.
An insured, owner, or payer of a Massachusetts Mutual Life Insurance Company (MassMutual) policy or contract. Includes values of MassMutual and subsidiary insurance companies' insurance and retirement products and investment products offered through MML Investors Services, LLC Member SIPC www.sipc.org a MassMutual subsidiary. WestPoint Financial Group is not a subsidiary or affiliate of MML Investors Services, LLC or its affiliated companies.