Our Associates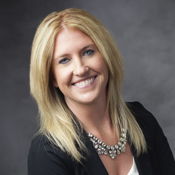 Lauren Loughery
Title: Director of First Impressions
Email: lloughery@financialguide.com
Location: Indianapolis, IN
Lauren Loughery is the Director of First Impressions at the WestPoint Financial Group Core Office in Indianapolis, Indiana.
She received her Associate of Applied Science in Early Childhood Education from Ivy Tech Community College. Prior to joining WestPoint Financial Group, she was a Title Clerk at Title Services.
In her free time, Lauren enjoys hiking, interior design, laying by the pool or lake, vacationing to new places, going out with friends. She also loves spending time with her huge family – she has around 40 cousins!
CRN201610-187193