Our Associates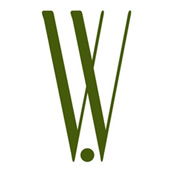 Laura Jackson
Title: Sales Assistant to Chris Jackson
Email: laurajackson@financialguide.com
Location: Indianapolis, IN
Laura is the Executive Assistant to Chris Jackson. Laura who is originally from Zionsville moved to the Indianapolis area with her husband, Chris, their one year old, Liam and their chocolate lab, Trevor. Previous to joining the WestPoint team Laura was a middle school and high school Spanish teacher. In her free time she likes to run, read, cook and bake.
Last vacation: Crystal Lake, Michigan
Where to next? Spain
Favorite TV Shows: The Big Bang Theory
Last movie you saw: Guardians of the Galaxy
Favorite food or restaurant: The Cheesecake Factory
Favorite book: The Chronicles of Narnia
Favorite candy: Mike and Ikes
Favorite cookie: Chocolate Chip
What's the most important part of a sandwich: the meat
What's your favorite sport: to play – soccer. To watch – football.
Favorite drink: frozen lemonade
What's your favorite kind of music/song: Christmas music
Most recent music download: Taylor Swift "shake it off"
What place would you like to visit: Australia
Name three things you always have in your refrigerator: milk, eggs and apples