Our Associates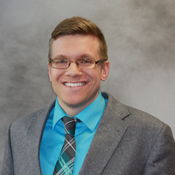 Josh Barnard
Title: Financial Services Professional
Email: JoshuaBarnard@financialguide.com
Location: Fort Wayne, IN
Joshua Barnard is a Financial Services Professional with MassMutual Midwest. He provides objective and customized insurance strategies to help meet the financial needs of his clients.
Joshua is a graduate of ITT Technical Institute. He received an Associate's degree in Engineer Technology, as well as Computers and Electronics. He was also recognized by the institute on the Dean's List.
Prior to joining MassMutual Midwest, Joshua worked for Fort Wayne Newspapers as an Outside Sales Representative.
He is a current Member of Indiana Real Estate Investors Association.
In his free time, Dave enjoys snowboarding, reading, watching television and movies, motorcycles, engineering and marketing.
Joshua Barnard is an insurance representative of Massachusetts Mutual Life Insurance Company (MassMutual). Supervisory office 900 East 96th Street, Suite 300 Indianapolis, IN 46240 Phone (317)469-9999.
CRN201807-184508