Our Associates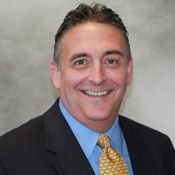 Jon Benham
Title: Financial Services Professional
Email: jonathanbenham@financialguide.com
Location: Indianapolis, IN
Jonathan Benham is a Financial Services Professional with WestPoint Financial Group. He provides objective and customized insurance strategies to help meet the financial goals of his clients.
Jon is a graduate of The University of Toledo where he received a Bachelor of Science degree in Communications.
Jon has been in the insurance industry for over 10 years. Prior to joining WestPoint, Jon was employed by Morgan Stanley as a Financial Advisor.
In his spare time, he enjoys spear fishing, diving, basketball and reading.
Jon is a resident of Fishers, IN and has 3 children; Ryan, Emma and Sydney.
Jonathan Benham is an insurance representative of Massachusetts Mutual Life Insurance Company (MassMutual). Supervisory Office: 900 East 96th Street, Suite 300 Indianapolis, IN 46240 Phone (317)469-9999. WestPoint Financial Group is not a subsidiary or affiliate of MML Investors Services, LLC or its affiliated companies.