Our Associates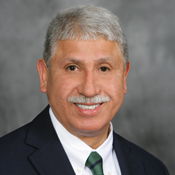 Joe Cerda
Title: Agency Brokerage Director
Email: jcerda@financialguide.com
Location: Indianapolis, IN
Joe Cerda is an Agency Brokerage Director for WestPoint Financial Group/Massachusetts Mutual Life Insurance Company (Mass/Mutual). Joe and his staff provide high level interactive support, high quality insurance products and the stability of a financially strong company.
Joe has been in the financial services industry for over 17 years and has won numerous company and industry awards. Most recently, Joe was awarded the 2010 Management Council Award and the 2010 Annuity Product Leader Award by MassMutual.
Before joining the financial services industry, Joe worked in sales management and was also a principal of a small, locally owned business. Joe is a member of NAIFA (National Association of Insurance and Financial Advisors) and is the current President Elect of the Central Indiana Society of Financial Services Professionals. Joe received his Bachelor of Science degree in Natural Science and Economics from the University of California, Davis. Joe is also a graduate of the Indiana University MBA program and The American College CLU program.

Involved in his community, Joe has served with several local civic organizations, including the Hispanic Center, Noble of Indiana, and United Way of Central Indiana. Joe and his wife, Rebecca enjoy traveling, boating, and spending time at Sweetwater Lake.