Our Associates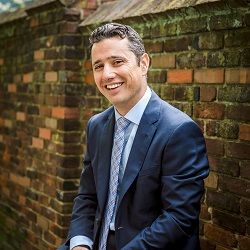 Gregory Bagdasaryan
Title: Financial Services Professional
Email: gbagdasaryan@financialguide.com
Location: Lexington, KY
Preparing for that next step in life isn't always easy. My combination of experience, professionalism and access to a wide variety of products and services can help you meet your financial goals, estate strategies and insurance needs. Whether your goals include preparing for milestone life events like retirement or college, or whether you're simply looking for life, disability income or long-term care insurance protection, I promise you a new level of attention, insight and capability. Contact me to discuss your financial future.

Greg was born in Baku, Azerbaijan (Former U.S.S.R.), attended Kuban State University in Krasnodar, Russia and moved to the United States in 1997. He joined a MassMutual agency in April 2006. Since joining the agency he has been recognized by MassMutual as a Rising Leader, 4-time Leaders Conference Qualifier and MDRT qualifier in 2010 and 2011. Greg is a Board Member of BAIFA, Board Member of International Book Project and actively participates in several multi-cultural organizations.
Greg currently resides in Lexington, Kentucky with his wife Julia and daughter Yelena.
Grigori Bagdasaryan is a registered representative of and offers securities & investment advisory services through MML Investors Services, LLC, Member SIPC (www.sipc.org). Supervisory office 2365 Harrodsburg Road, Suite A300 Lexington, KY 40504 Phone (859)223-4141. WestPoint Financial Group is not a subsidiary or affiliate of MML Investors Services, LLC or its affiliated companies.
CRN201603-180567