Our Associates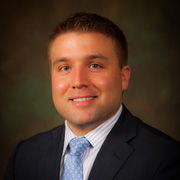 Greg Freeman
Title: Partner
Email: gregfreeman@financialguide.com
Location: Indianapolis, IN
Greg Freeman was recruited to WestPoint Financial Group in 2009 upon earning a degree in Finance from Indiana University, Kelley School of Business. He sought to join a premier firm in Indianapolis, and to work in a capacity that would leverage his natural ability to connect with people. Greg's father is an entrepreneur and he has always known he wanted the same for himself. As a Financial Advisor at WestPoint, he would have the opportunity to do all of these.
Now a partner in the firm, Greg feels the decision was the right one for him. Looking back on the early years of his practice, he acknowledges how much effort it took to establish a firm foundation. But like many successful entrepreneurs, he was motivated by a vision, and put in the necessary time to get his business off to a strong start.
Freeman was named WestPoint Financial Group's "Rookie of the Year" in 2010 and "Agent of the Year" in 2014. Greg was selected for this prestigious award amongst 200 WestPoint Advisors. He has also qualified for many Massachusetts Mutual Life Insurance Company's top awards throughout his career. Greg enjoys building and growing his practice around clients who he says, "become like family to me."
Greg is a native of Knightstown and currently lives on the north side of Indianapolis. In his spare time, Greg enjoys playing golf, basketball and boating with his close family and friends.
Gregory Freeman is a registered representative of and offers securities through MML Investors Services, LLC. Member SIPC www.sipc.org. Supervisory office 900 East 96th Street, Suite 300 Indianapolis, IN 46240 Phone (317)469-9999.
CRN202004-229836