Our Associates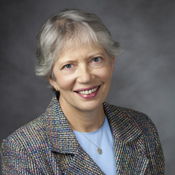 Elizabeth Binford
Title: Sales Assistant to John Kniesly
Email: ebinford@FinancialGuide.com
Location: Indianapolis, IN
Elizabeth Binford is the Sales Assistant to John Kniesly
Elizabeth attended Indiana University, Hochshule for Musik, and the University of Louisville. She received a Bachelor of Music in Cello Performance. Elizabeth then attended Fordham University, where she received her Master of Business Administration in Finance. She earned her Life/Health Insurance License in 2016.
Prior to joining MassMutual Midwest, Elizabeth has worked as a Research Assistant, an Electric Utility Equity Analyst, an Executive Administrator and a Kosher Baker and Caterer. Most recently, she was Assistant to the President at Lerman Financial Group.
She is a member of Etz Chaim Synagogue Deborah Sisterhood serving as Recording Secretary. Elizabeth also is a member of the Cosmopolitan Club and volunteers in the Jewish community.
In her free time, Elizabeth enjoys gardening, knitting and crocheting, cooking, and reading. She loves music, especially classical, and enjoys studying business, economics and finance. Elizabeth resides in Indianapolis, Indiana.