Our Associates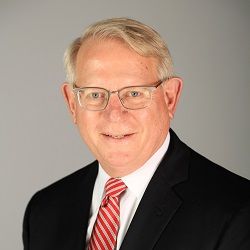 Don Yelton
Title: Financial Advisor
Email: donyelton@financialguide.com
Location: Cincinnati, OH
Don Yelton is a Financial Advisor with WestPoint Financial Group. He has served his clients in the Greater Cincinnati area since 1970. He attended the University of Cincinnati and received a Bachelor of Business Administration degree in Finance in 1975. Later, Don received his J.D. Degree from University of Cincinnati College of Law in 1994.
Don brings a combination of work experience to his clients. He worked for his family owned independent insurance agency for more than 20 years, then he worked at a private law practice for 5 years before joining our firm in 1999.
Don uses his past experience as a Lawyer and a Business Owner to help his clients reduce unnecessary risk.
Don is the past President of Insuring The Children. This organization is the local insurance industry's charity dedicated to raising funds for the treatment and prevention of child abuse and neglect. Don is also the past President of the LaSalle High School Alumni Association. Don served as a Teaching Assistant at the University of Cincinnati College of Law, as well as an adjunct Professor at the University of Cincinnati and at Cincinnati State College.
Don is married and lives in Clifton with his wife, Dr. Ann Saluke.
Don Yelton is a registered representative of and offers securities, investment advisory services & financial planning services through MML Investors Services, LLC, Member SIPC (www.SIPC.org). Supervisory office 2365 Harrodsburg Road, Suite A300 Lexington, KY 40504 (859)223-4141. WestPoint Financial Group is not a subsidiary or affiliate of MML Investors Services, LLC or its affiliated companies.

CRN201806-213606