Our Associates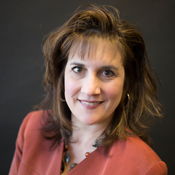 Denise Kinkead
Title: Sales Assistant to Greg Freeman & Emma McRoberts
Email: dkinkead@financialguide.com
Location: Indianapolis, IN
Denise Kinkead is a Sales Assistant to Greg Freeman and Emma McRoberts. She resides in Noblesville, IN with her husband and two children. In her free time you can find Denise reading, walking, crafting (jewelry making & scrapbooking) and watching her kids swim. She also has 2 pets- Rocky the dog and Brownie the rabbit.
Did I mention she is a TV junkie? Among her favorite TV shows stand Parenthood and Castle. Her last vacation was spent in Gulf Shores, Alabama, but she can't wait to go to South Carolina on her next vacation.
Favorite Candy: Almond Joy
Favorite Cookie: Sugar Cookies with Icing and Sprinkles!
Most Important Part of a Sandwich: Veggies
Three Things Always in Refrigerator: Diet Coke, Milk, Turkey