Our Associates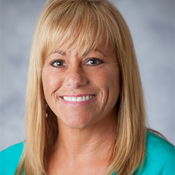 Debbie Benjamin
Title: District Office Manager
Email: deborahbenjamin@financialgroup.com
Location: Cincinnati, OH
Debbie Benjamin is the District Office Manager for WestPoint Financial Group in Cincinnati, Ohio.
Prior to joining WestPoint, Debbie worked for New York Life Insurance Company as the Agency Assistant. Prior to that, Debbie served as the Office Manager at Guardian Life Insurance Company.
She is a member of the Oak Hills Alumni and Education Foundation, serving as a board member.
In her free time, Debbie enjoys cheering on her favorite teams, the Cincinnati Bengals and the Cincinnati Reds. She also enjoys photography, camping, and music. Debbie loves to travel and her favorite place to go is the beach.