Our Associates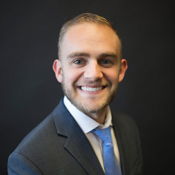 Codey Lenahan
Title: Senior Recruiter for Campus Recruiting
Email: clenahan@financialguide.com
Location: Indianapolis, IN
Codey Lenahan is our Senior Recruiter for Campus Recruiting for WestPoint Financial Group. He manages the relationships at all Indiana and Ohio Colleges/Universities and brings us his focus on finding and attracting highly skilled recent graduates to our team of Advisors.
Prior to joining WestPoint, Codey worked in Arizona for the Phoenix Suns as an Account Executive.
Codey is an Indiana native and attended Indiana University. He received a Bachelor of Science degree in Sports Marketing and Management.
In his free time, Codey enjoys going to the lake, being outdoors and watching sports, mainly the Indianapolis Colts, IU Basketball and the Indiana Pacers.