Our Associates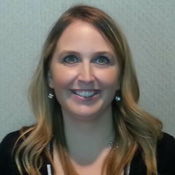 Brittnie Mason
Title: Executive Assistant & Agency Licensing Coordinator
Email: bmason@financialguide.com
Location: Peoria, IL
Brittnie started here at WPFG in March 2014 as an Executive Assistant. Brittnie is originally from Peoria and now resides in Chillicothe. Prior to joining the WestPoint team she was a stay at home mom to her four year old son, Jackson. Brittnie enjoys spending her free time with her husband Jim and her son, reading, cooking, exercising and watching sports.
Where did you go on your last vacation: Lake of the Ozarks
Where do you want to go next: Belize
What is the last movie you saw: Gone Girl
Favorite TV Shows: Parenthood
Favorite food or restaurant: Mexican
Favorite candy: Skittles
Favorite cookie: Chocolate Chip
What is the most important part of a sandwich: The meat.
Favorite sport: Football
Favorite drink: Diet Pepsi
Favorite kind of music: Country
What place would you like to visit: Australia
Name three things you always have in your refrigerator: Bottled water, fruit, milk.